Latest unit prices
The chart below shows the latest unit prices for the Scheme.
Portfolio
31 August 2021
Unit Price
Monthly
Return
27 July 2021
Unit Price
Year to Date
Return

High Growth Fund:

4.1483

2.31%

4.0547

2.43%

Growth Fund:

3.6200

1.48%

3.5673

1.68%

Moderate Balanced Fund:

1.8317

0.98%

1.8139

1.20%

Defensive Fund:

2.6302

0.26%

2.6234

0.46%

Cash:

1.1709

0.04%

1.1704

0.08%

Defined Benefit Section:

2.9001

1.48%

2.8578

1.62%
The graphs below show the unit prices for each investment fund over time. (Please note that due to limited space, the labels on the graphs only appear at October each year - however, the line showing the unit price extends beyond October to the latest date for which rates are available (see table above.)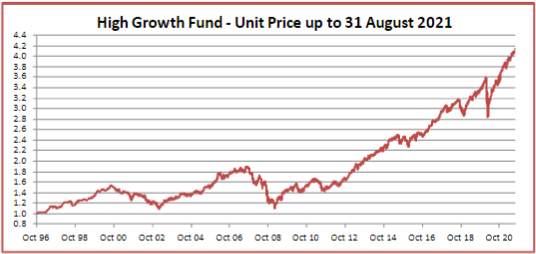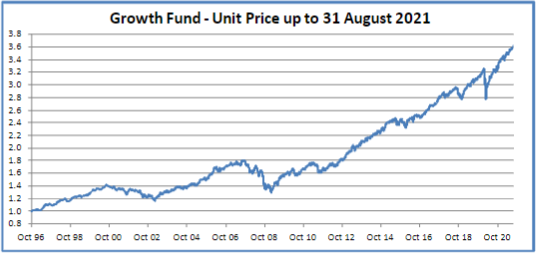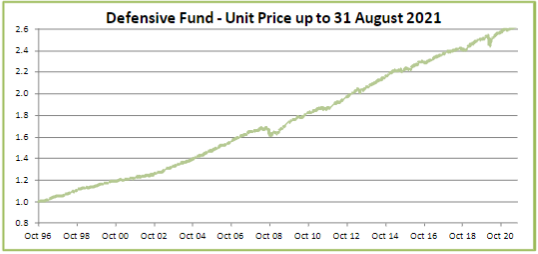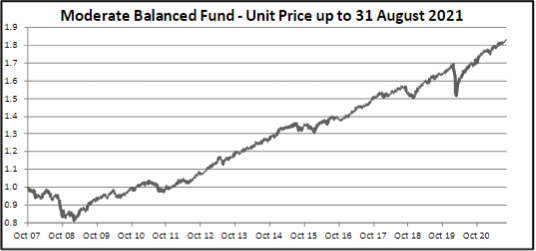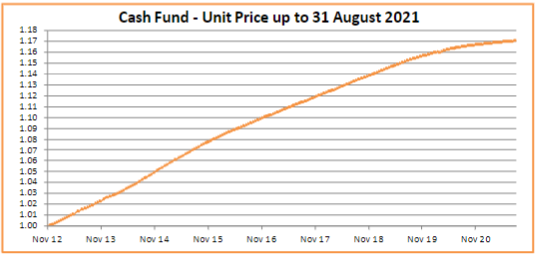 This information has been prepared by Mercer (N.Z.) Limited for general information only. The information does not take into account your personal objectives, financial situation or needs. Therefore, you should not act on this information if you have not considered the appropriateness of this information to your personal objectives, financial situation and needs. You should consult a financial adviser before making any investment decision.