Directors of the Scheme Trustee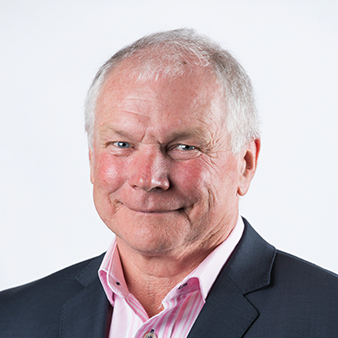 Bruce Kerr - Chairman
Bruce has been involved with the Scheme for more than 20 years, as a member elected trustee, the Scheme secretary, and as a bank appointed trustee.
He has been granted an Independent Trustee Market Services License by the FMA and acts as the independent trustee director for a number of other workplace super schemes (ACC, Diary Industry, Shell NZ & Toyota) and also hold other voluntary governance positions.

Wellington-based, Bruce is widely experienced in the workplace retirement savings arena, having recently retired after 13 years leading Workplace Savings NZ (the peak industry organisation representing employers, trustees and members of workplace super & KiwiSaver schemes, as well as industry service providers).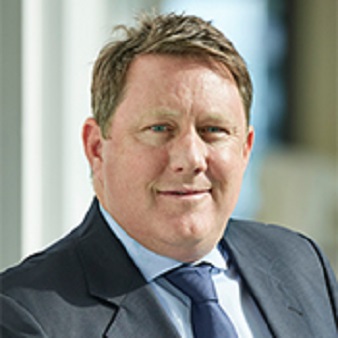 Marc Figgins - General Manager, Human Resources & Corporate Affairs
Marc joined Westpac New Zealand as General Manager Human Resources and Communications in May 2020.
Marc is a senior Human Resources executive with extensive international experience covering all aspects of Human Resources across a number of industries including aviation and financial services. Prior to joining Westpac New Zealand, Marc was General Manager People for Revenue and Operations divisions at Air New Zealand, a role that was responsible for driving the people strategy to support over 5,000 people across 11 countries. While based in Hong Kong, Marc also held senior leadership roles in the International Division of ANZ Bank, and for Standard Chartered Bank.
Marc holds a Bachelor of Laws from Waikato University, and has also completed a post graduate programme with Stanford University on leading organisational change and renewal.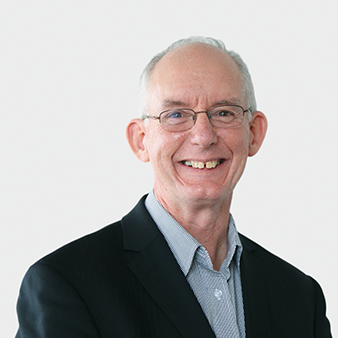 Tim McGuinness - Licensed Independent Trustee
Tim McGuinness became an Independent Trustee in July 2015. He is currently a professional trustee for a number of significant corporate superannuation schemes (Dairy Industry, Police, NZ Fire Service, NZ Aluminium Smelters) as well as a director of UniMed.
Tim brings to the Board a broad knowledge and understanding of investment, financial and superannuation matters as well as general governance experience as a director of a number of entities over the last 15 years or so. Outdoor and sporting pursuits including golf and tramping are a feature of his non-work time.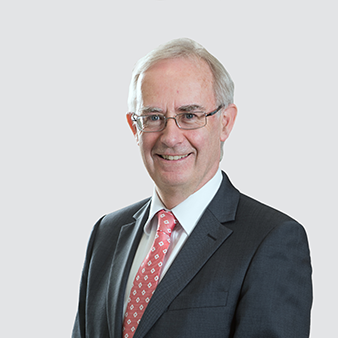 Ian New - Former Chief Actuary
Ian is a Westpac-appointed Director and was formerly the Chief Actuary of Westpac New Zealand prior to April 2022. He was the Appointed Actuary of Westpac Life-NZ-Limited up until completion of the sale of that company to Fidelity in February 2022. Ian is a director of BT Funds Management (NZ) Limited.
A graduate of Imperial College London, Ian has over 40 years' experience in the financial services sector, including in the UK and New Zealand. Ian is a Fellow of the NZ Society of Actuaries and has previously served as President of that organisation.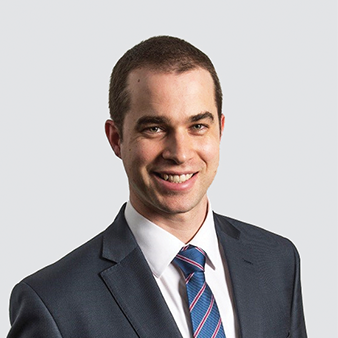 Liam Cleary - Head of Funding, Treasury
Liam joined Westpac in 2010 as the Head of Funding, Treasury. In this role, Liam has been heavily involved in the banks governance and Financial Markets Conduct Act 2013 (FMCA) obligations relating to the bank's wholesale funding activities.
The first half of Liam's career was spent in the investment management of cash and fixed interest funds for a range of KiwiSaver, retail, and institutional clients, including the Westpac Staff Superannuation Scheme. During this time, Liam also became a CFA.

Liam is a member-elected Director and commenced his tenure on 1 March 2019.
The role and duties of a Trustee Director

Put simply, the role of the trustee directors is to make sure the scheme is managed properly. This means a trustee director must give the management of the scheme proper care and attention and make sure the scheme operates according to the law and the scheme's trust deed.

The trust deed is the Scheme's governing legal document. It sets out the obligations that a Trustee Director has towards the members of the scheme and the duties and powers of the trustee.

The members of the Scheme are also bound by the provisions of the trust deed.

The basic duties of a Trustee Director are to:
manage the scheme in accordance with the terms of the trust deed governing the scheme and the Statement of Investment Policy and Objectives (SIPO)
exercise the care, diligence and skill that a prudent person would exercise in the same circumstances
act honestly
act in the best interests of scheme members
treat scheme members equitably
not make use of information acquired as a result of being a trustee director to gain an improper advantage or cause detriment to members
properly invest trust funds
seek advice (where appropriate)
exercise discretions properly and in good faith
act in accordance with relevant legislation governing superannuation schemes such as the Financial Markets Conduct Act 2013
monitor outsourced service providers
ensure reports and information are provided to the members and regulator as required.